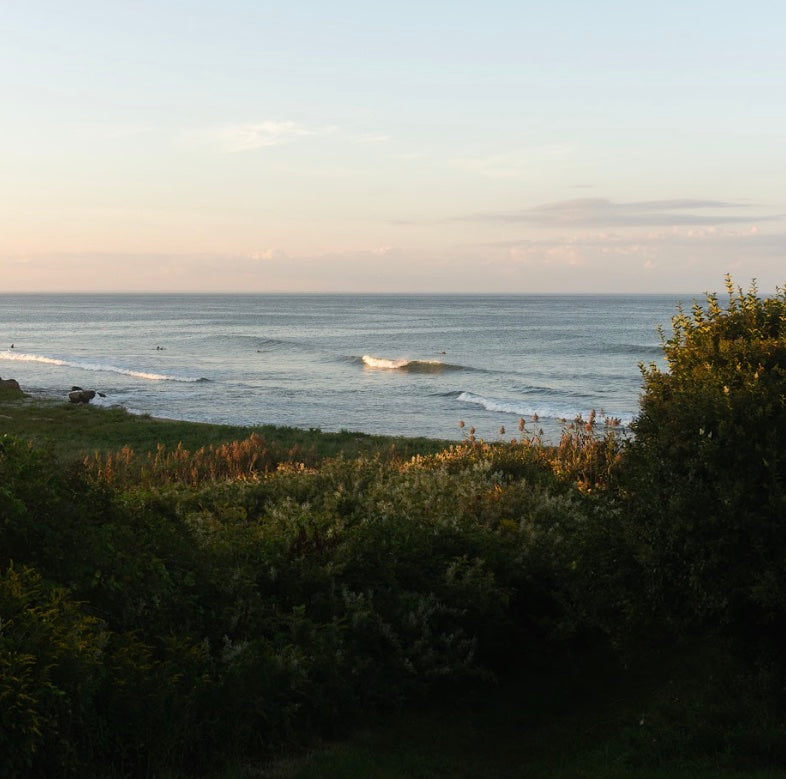 The Wave Slider Journal #21 - Jack Ventura
Welcome to The Wave Slider Journal. 
Entry #21 with FARO Founder Jack Ventura
Morning reflections from the first offshore day I have seen in a while here on the west coast:
Pulling into the parking lot, the sun is still below the horizon. It's my first day wearing a jacket. I turned back before I left the house to grab it - October.
The wind flows out of the east, offshore here on the west coast. The wind is cooled by the night desert air, the same empty plains I drove over for the first time years ago. I'm navigating San Diego, but was born on the east coast.
Stepping out of the van, twilight hour fading, and the Pacific Ocean surface is groomed. As the wind passes through the handle on my morning coffee a chill reminds me of my wetsuit - still damp from the night before - when my friend, the wind, closed her eyes for a while. I realize there is a difference between glassy and groomed.
San Diego has welcomed me with different conditions than I am used to. Owning a business has pushed me into waves I wouldn't have sought otherwise...
I am proud to say that I have lived in cities and towns and automobiles all over the world. I pull my board from my bag and remember how many times I have done this before: pull up, check the wave, it's small, have a coffee, maybe surf... just to avoid having to shower this morning. The sun is up now, the birds are playing - and everyone is clocking into reality.
It's time I start my day too, no? I have work to do before I go back to where I came from...
Thanks for reading, ya'll. 
-Jack
________________________________________________________
What We're Stoked On This Month...
In the Community:
I'm always excited about people hand-making surfboards, but what's even more impressive is when someone makes them from start to finish in just one day, specifically for a particular swell.
There is a certain nostalgia that foam, resin, and a forecasted swell create. Recently, Mark from
Faktion Surfboards
built a board from start to finish for a swell that hit the east coast.

Check out his Instagram

for the story and his boards if you're looking for something new!
__________________________________________
In Thoughts & Words
"If something strikes me as interesting or beautiful, first I live that experience. Only afterward might I attempt to understand it."
-Rick Rubin
__________________________________________
In the FARO Workshop
Textiles.
The art of transformation of matter, its like alchemy.
We start with a plastic bottle pulled form the ocean in Indonesia and we end up with a fabric that can be cut and sewn into surfboard bags!
Learn more about Our Materials
here
.
Thanks for reading! We will see you next month for our next
WAVE SLIDER JOURNAL.
- Jack
________________________________________________________