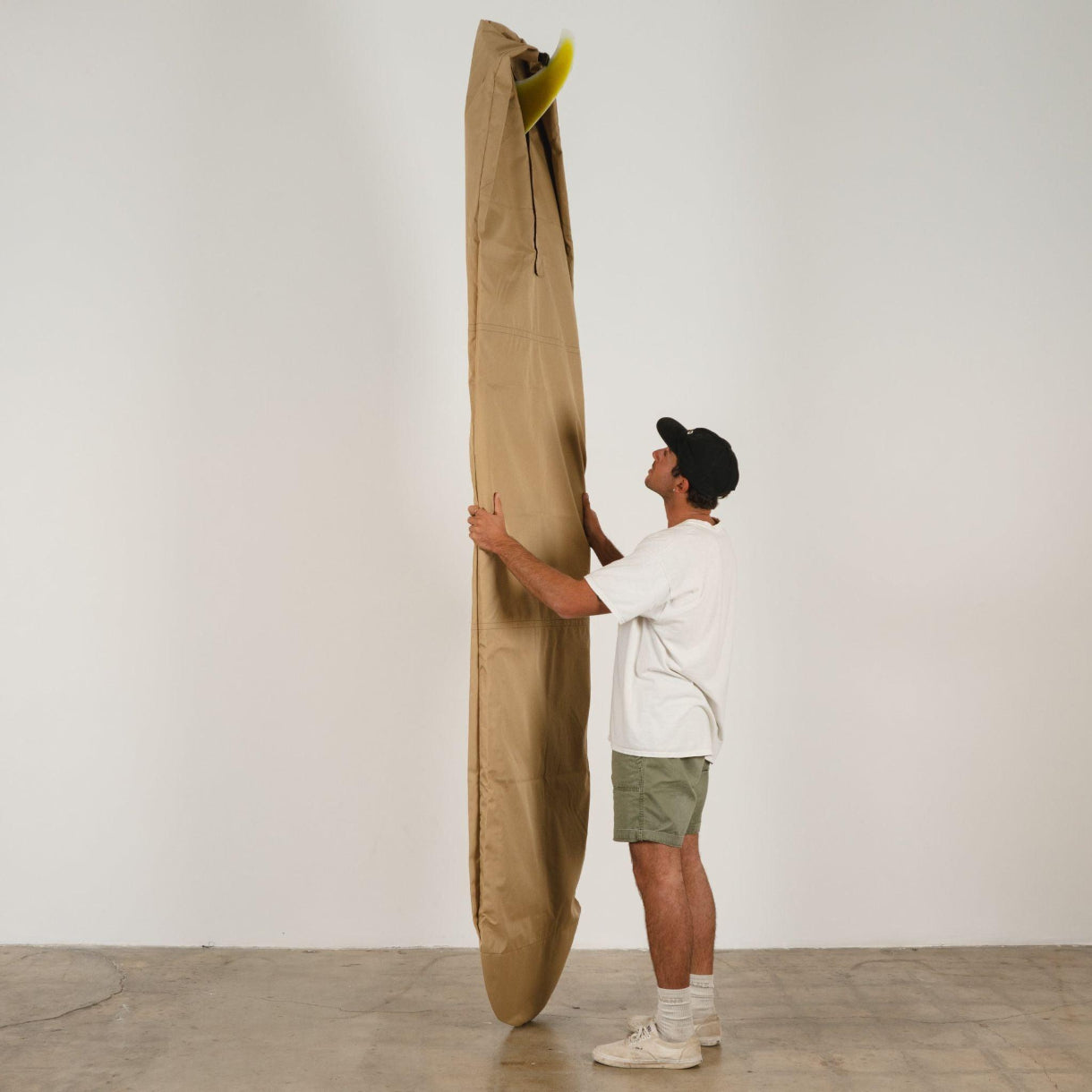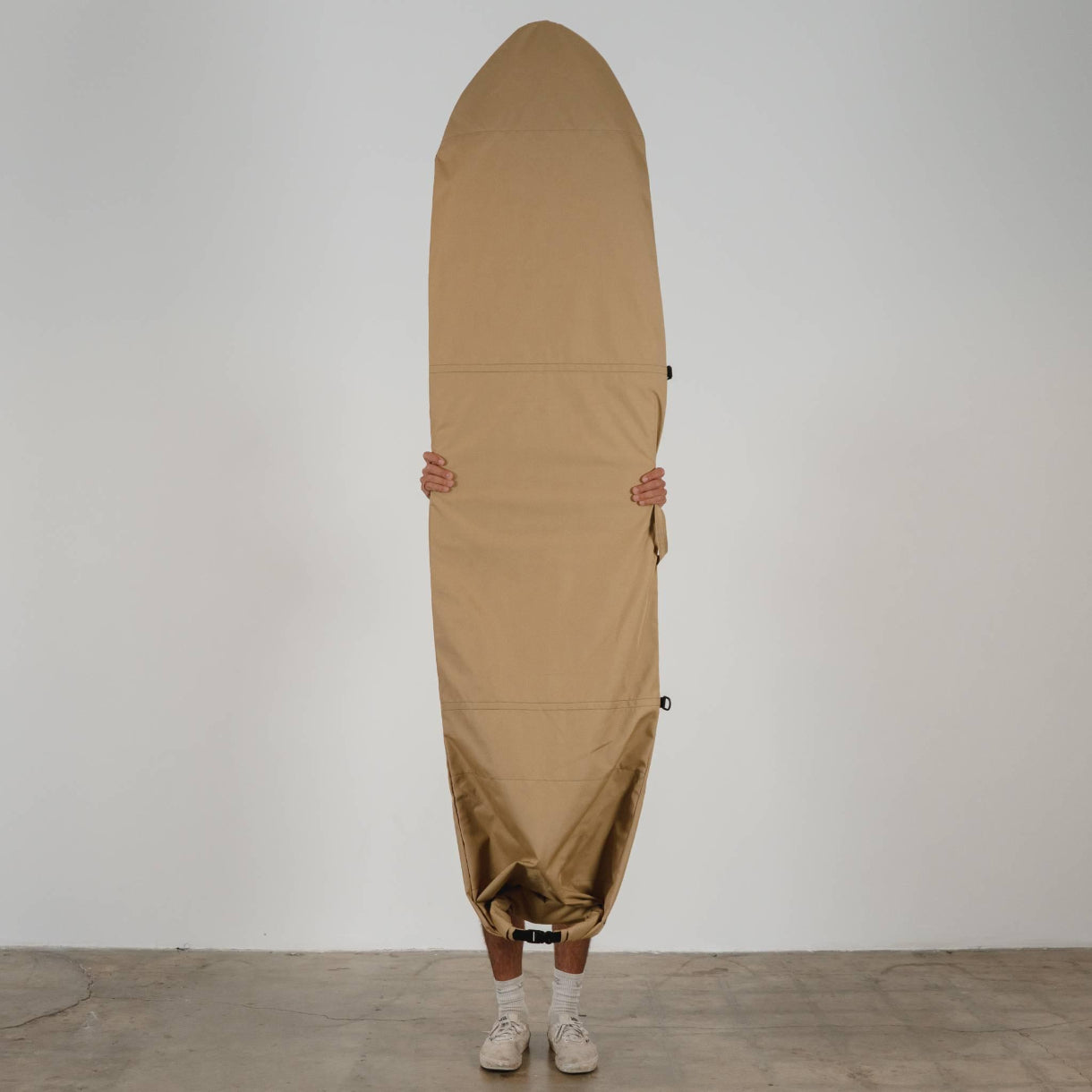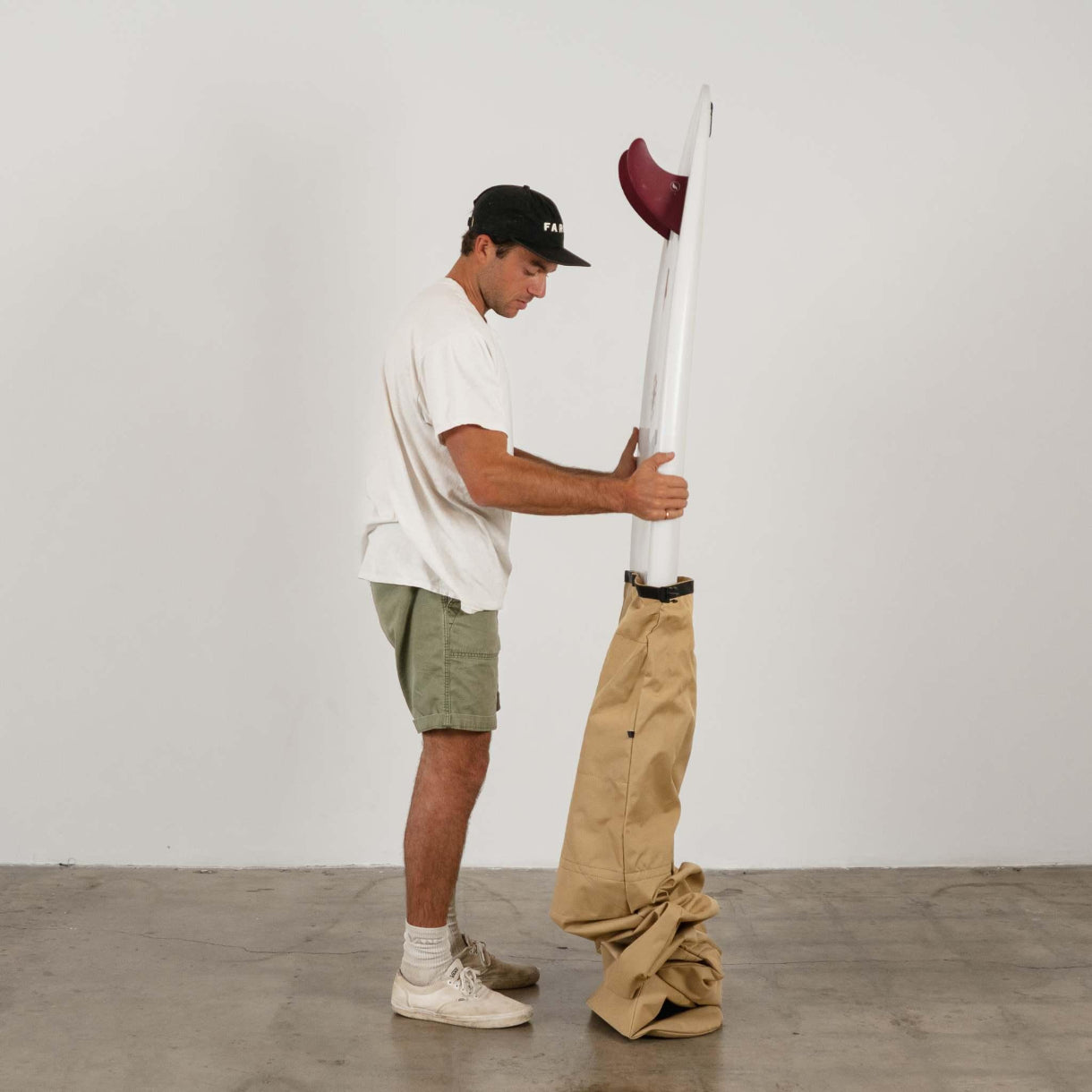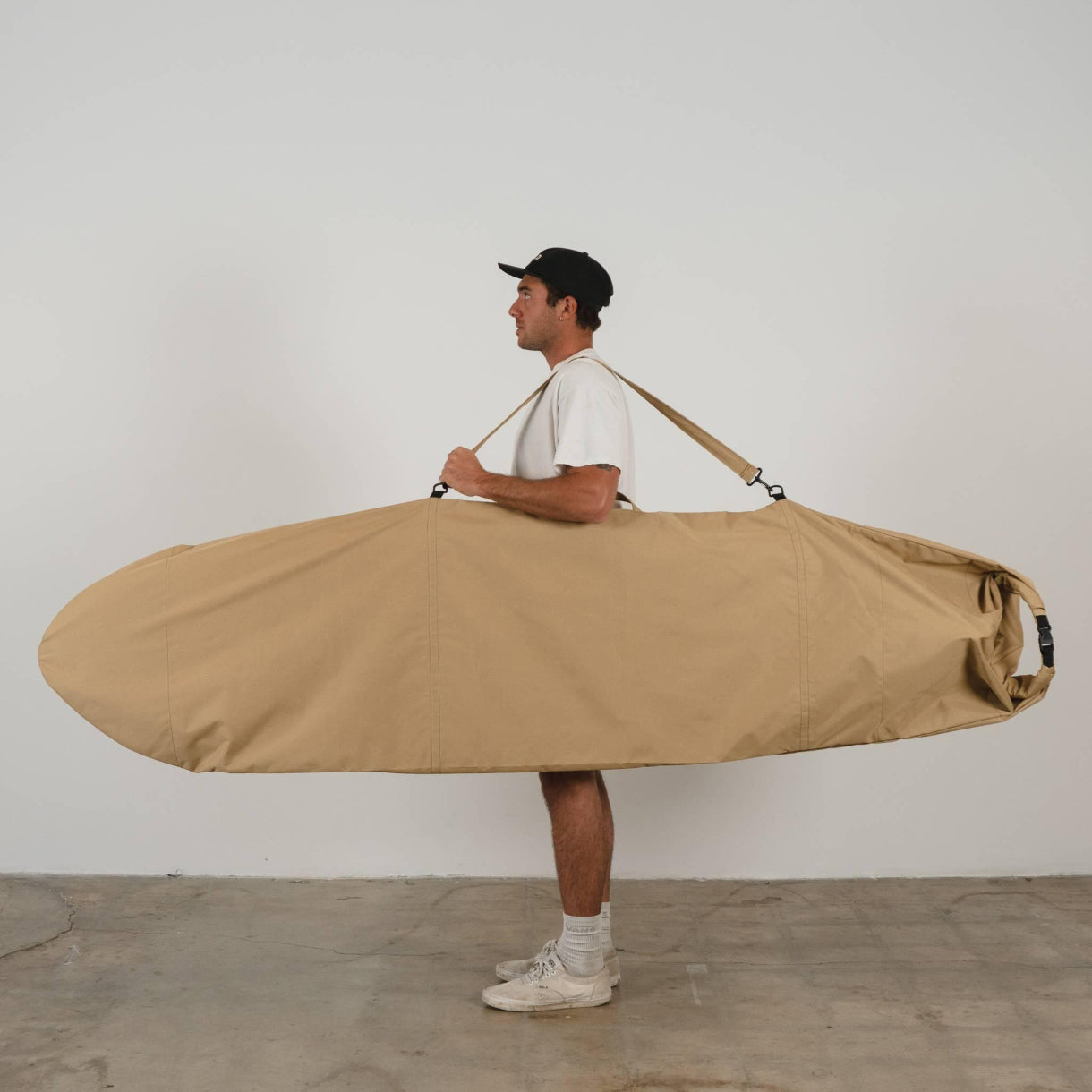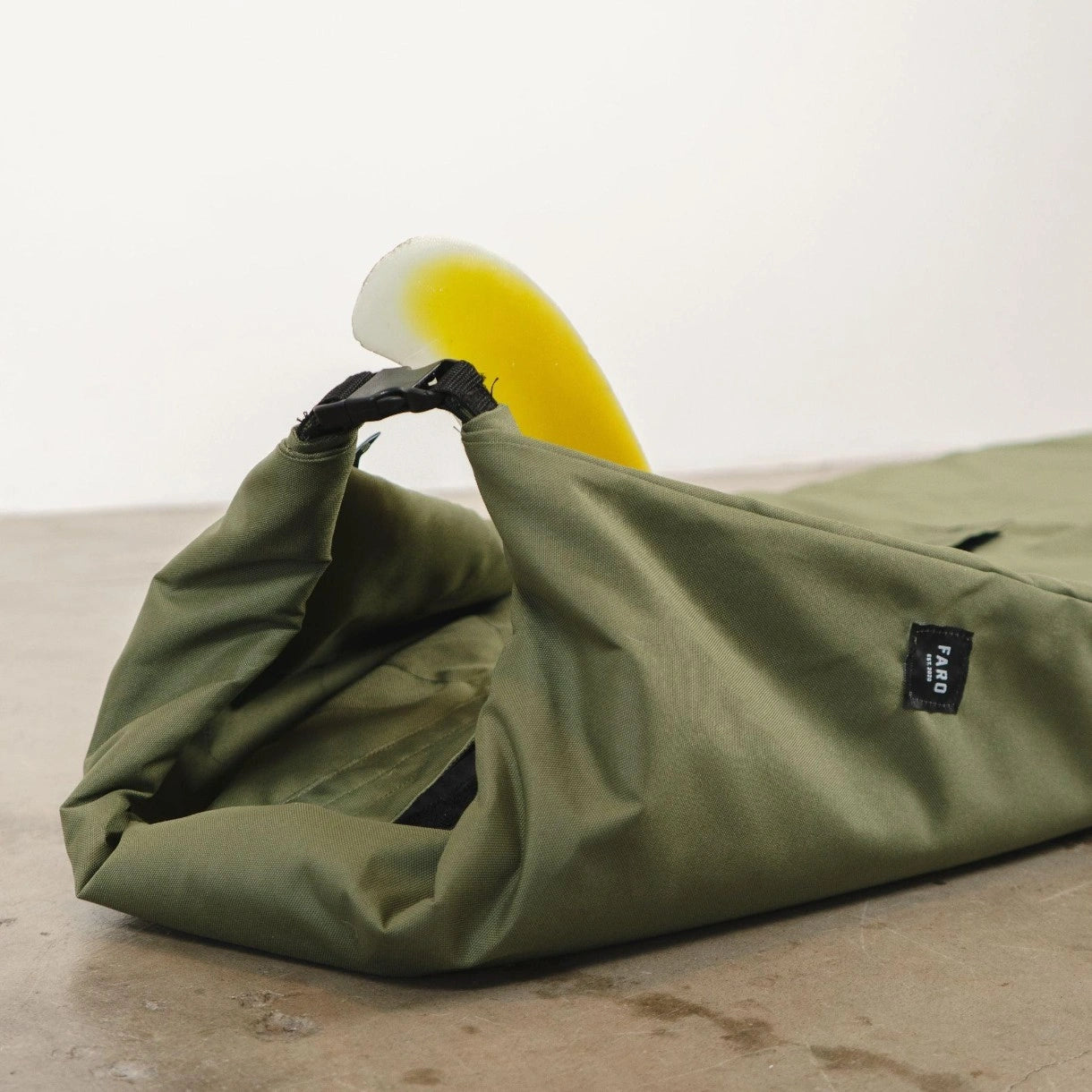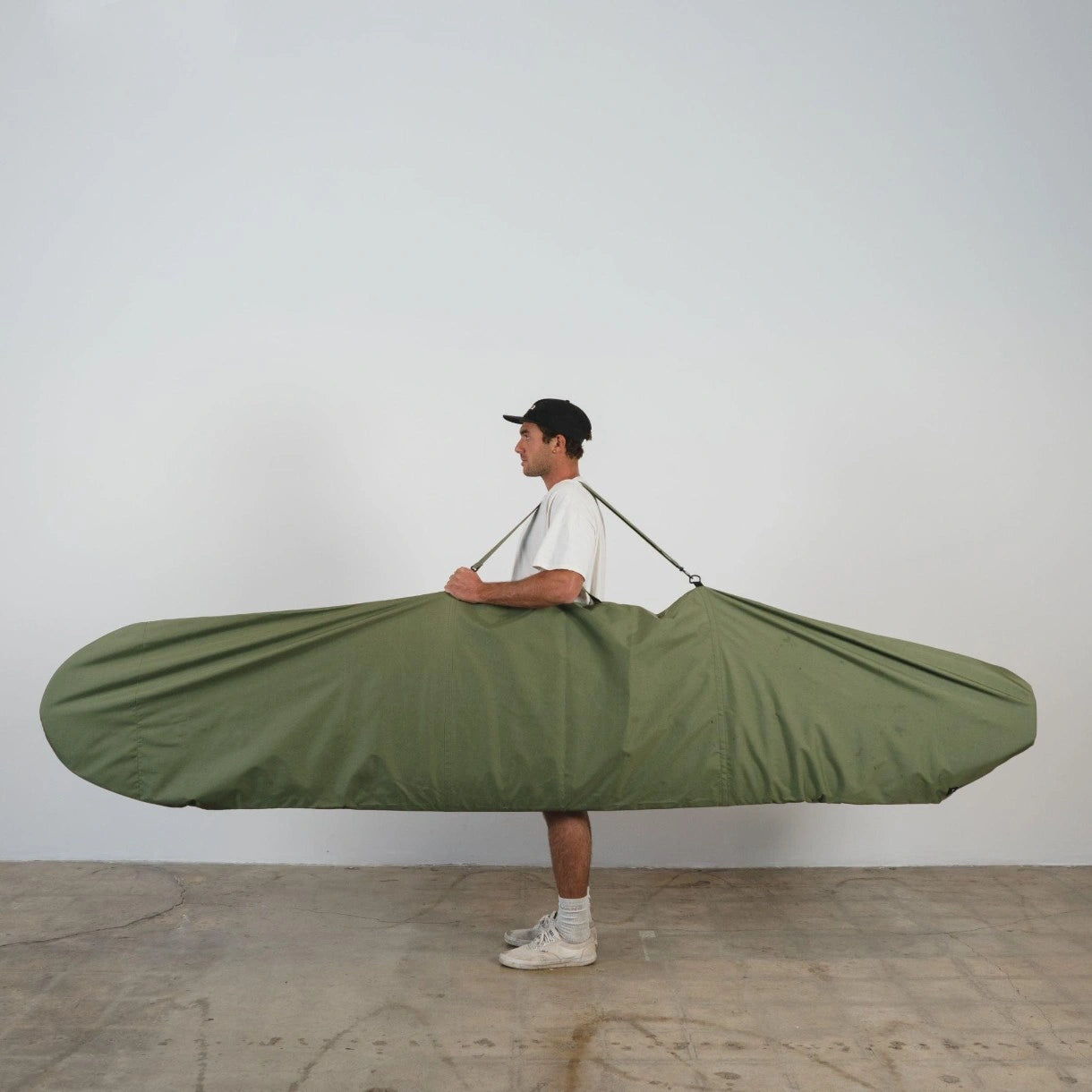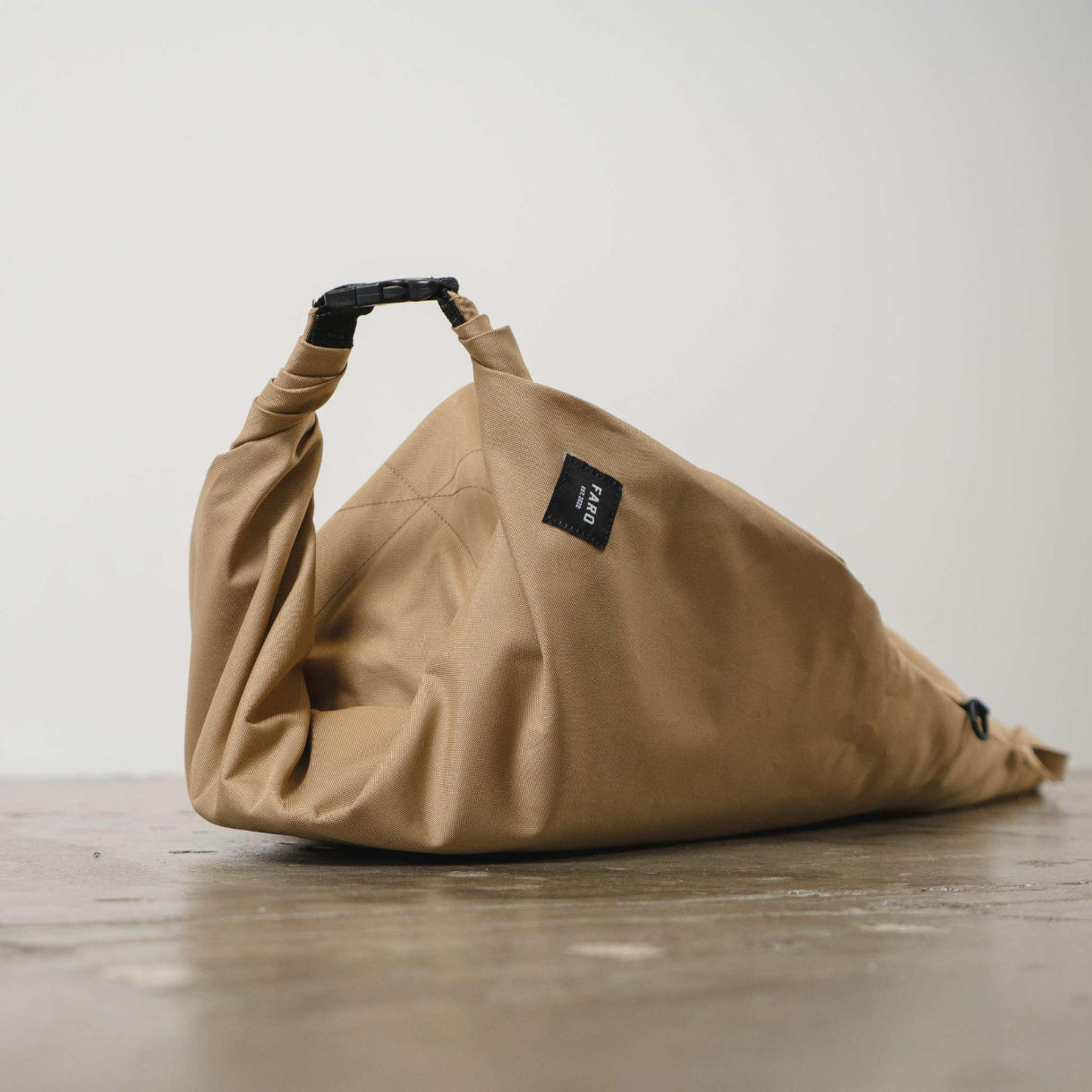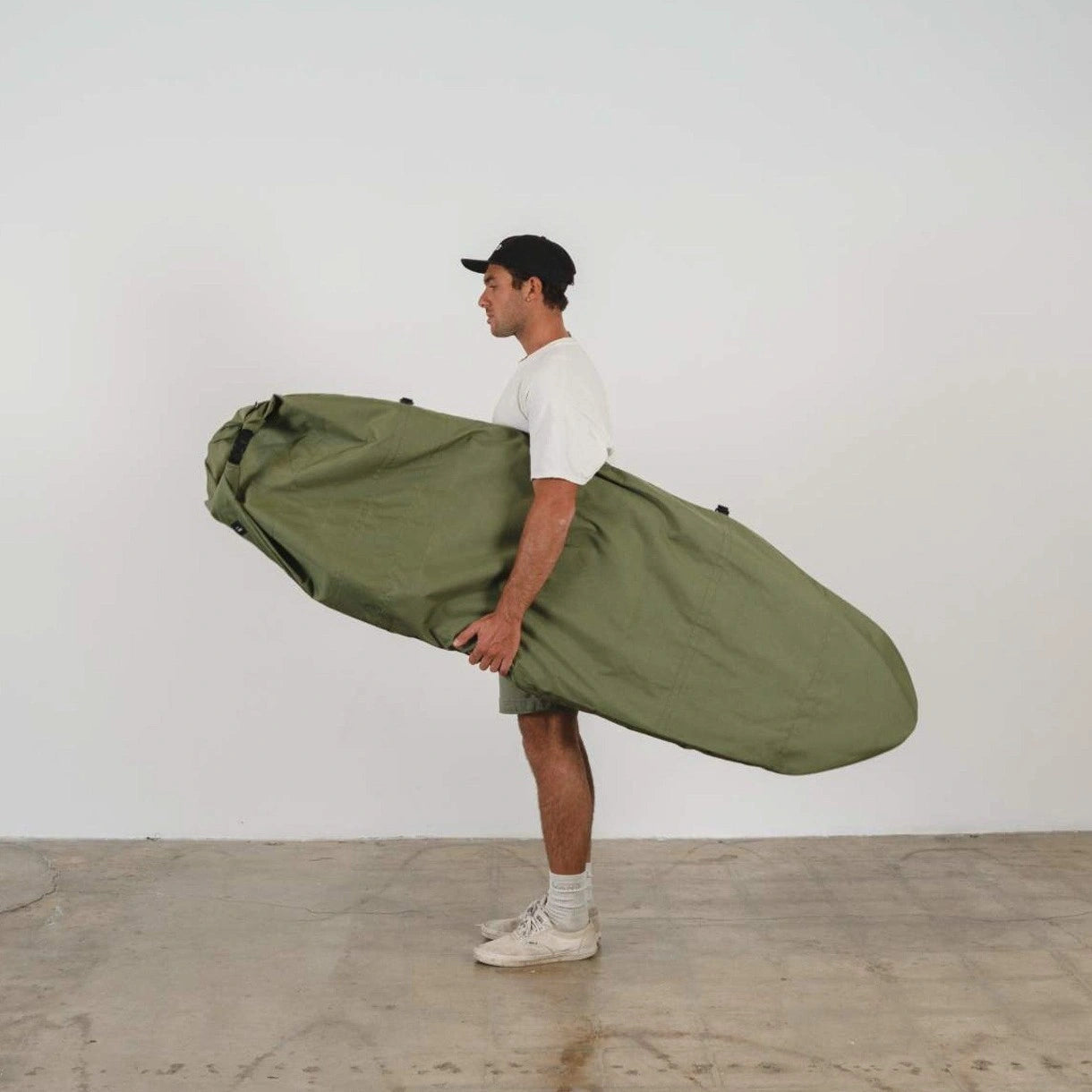 Harbor Tan Canvas Surfboard Bag
Sale price

$130.00 USD
Regular price
(/)
Protect your boards from the sun, dings, and scratches:
A board bag Inspired by the simplicity of the past, when things were built to last. Handmade from recycled materials, each adjustable board cover protects your unique surfboards and your car on day-to-day adventures.
Adjustable: Roll bottom closure fits to your exact board size

Easy To Use: Large opening makes getting your board in & out easier

Single Fin Slit: 10ft & 11ft bags come with a slit for large single fins

- 6 & 7ft bags are 23 inches wide.

- 8 & 9ft bags are 24.5 inches wide.

- 10 & 11ft bags are 26 inches wide

Rugged Hardware : non corrosive D-ring connections and mill-spec buckles.

Shoulder Strap: SOLD Separately
* We recommend choosing a size bag that is equal to or larger than your surfboard length and width.

6ft bags are made to fit 6ft boards, 7ft bags are made to fit 7ft boards, etc, etc. 

Extra length is built into the bags to accommodate closing the bag and using it with the fins left on.

Width:

6 & 7ft bags are 23 inches wide.

8 & 9ft bags are 24.5 inches wide.

10 & 11ft bags are 26 inches wide

More Questions?

Contact us if you have any questions, or have a unique sized board! We are happy to help you match a bag to your favorite board.
45 Plastic bottles were recycled to make this bag!

StokedPlastic- Thanks to our partner, Stoked Plastic, each bag is made from from 100% post consumer waste. 
Indonesia- Plastic waste is pulled out of the oceans surrounding indo 
Long Lasting- "Built To Last" using rugged 600D canvas similar to Cordura 
Learn More - Our Materials
Choose options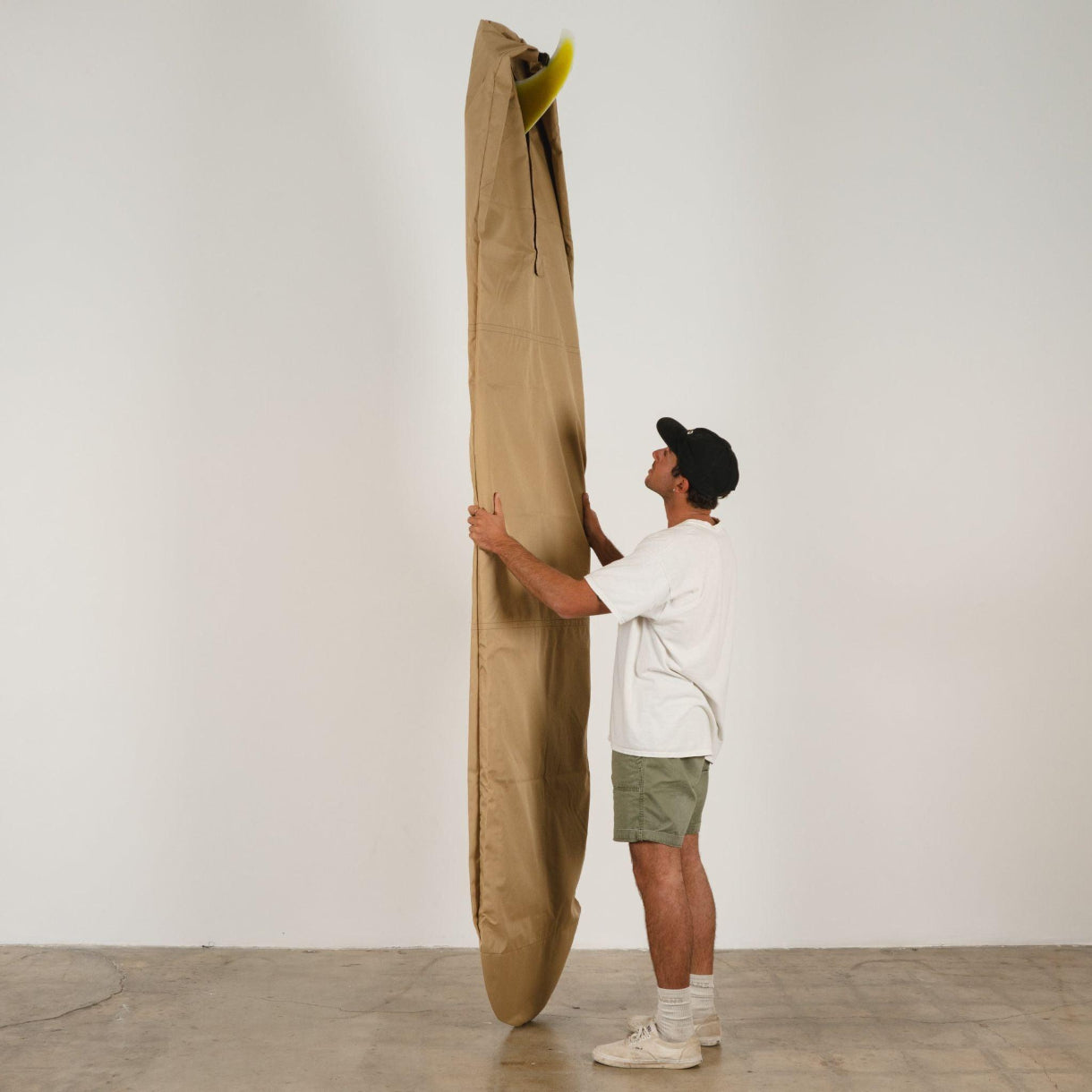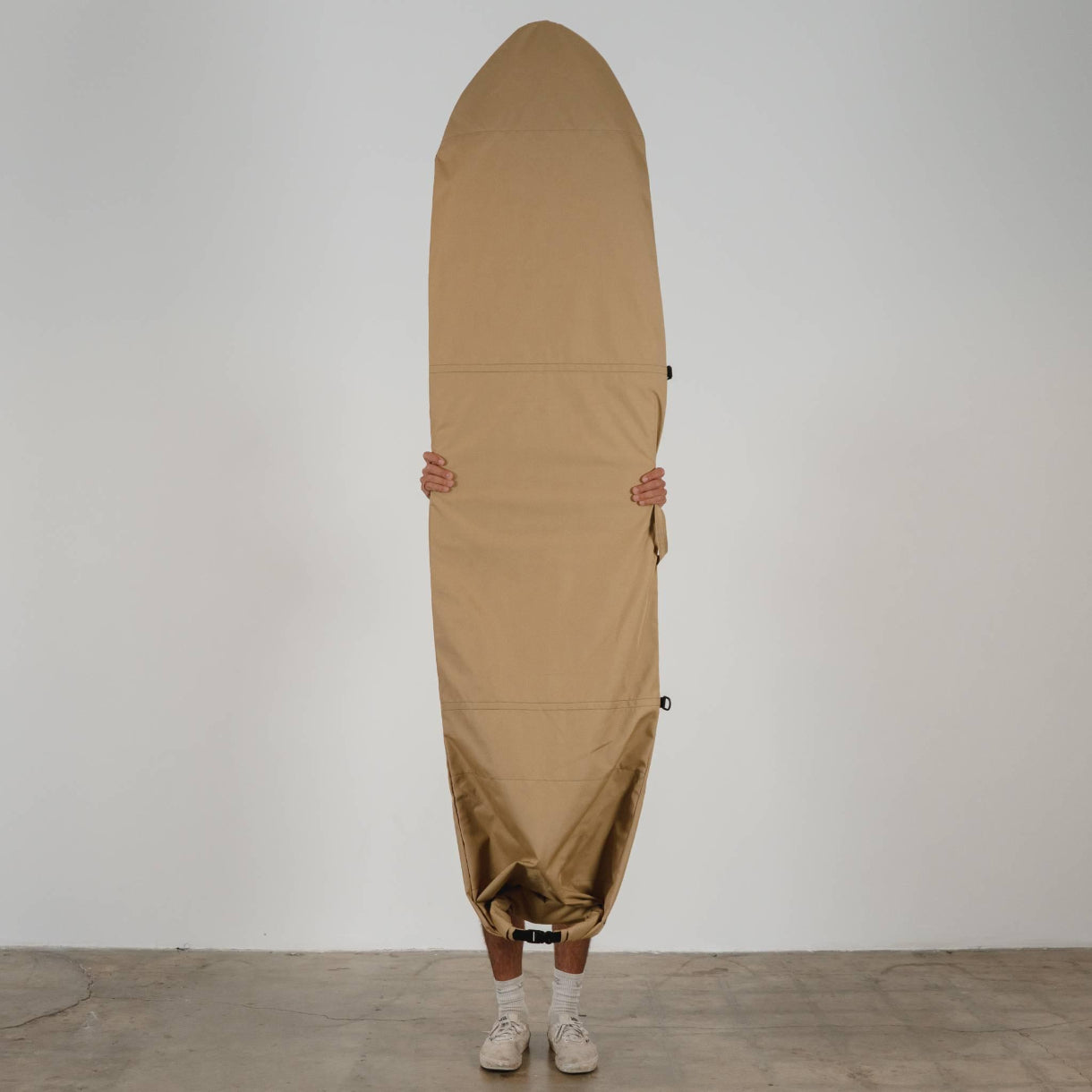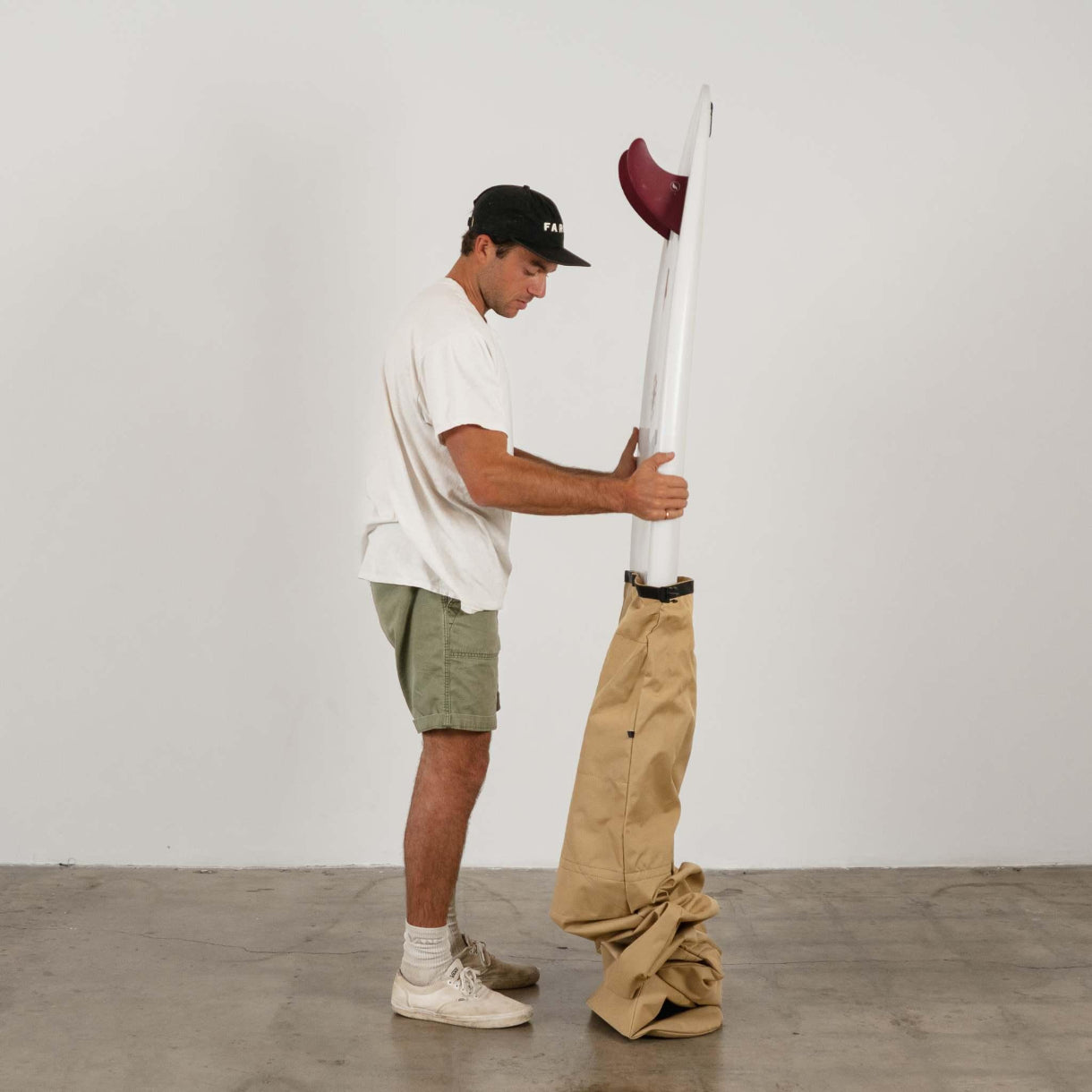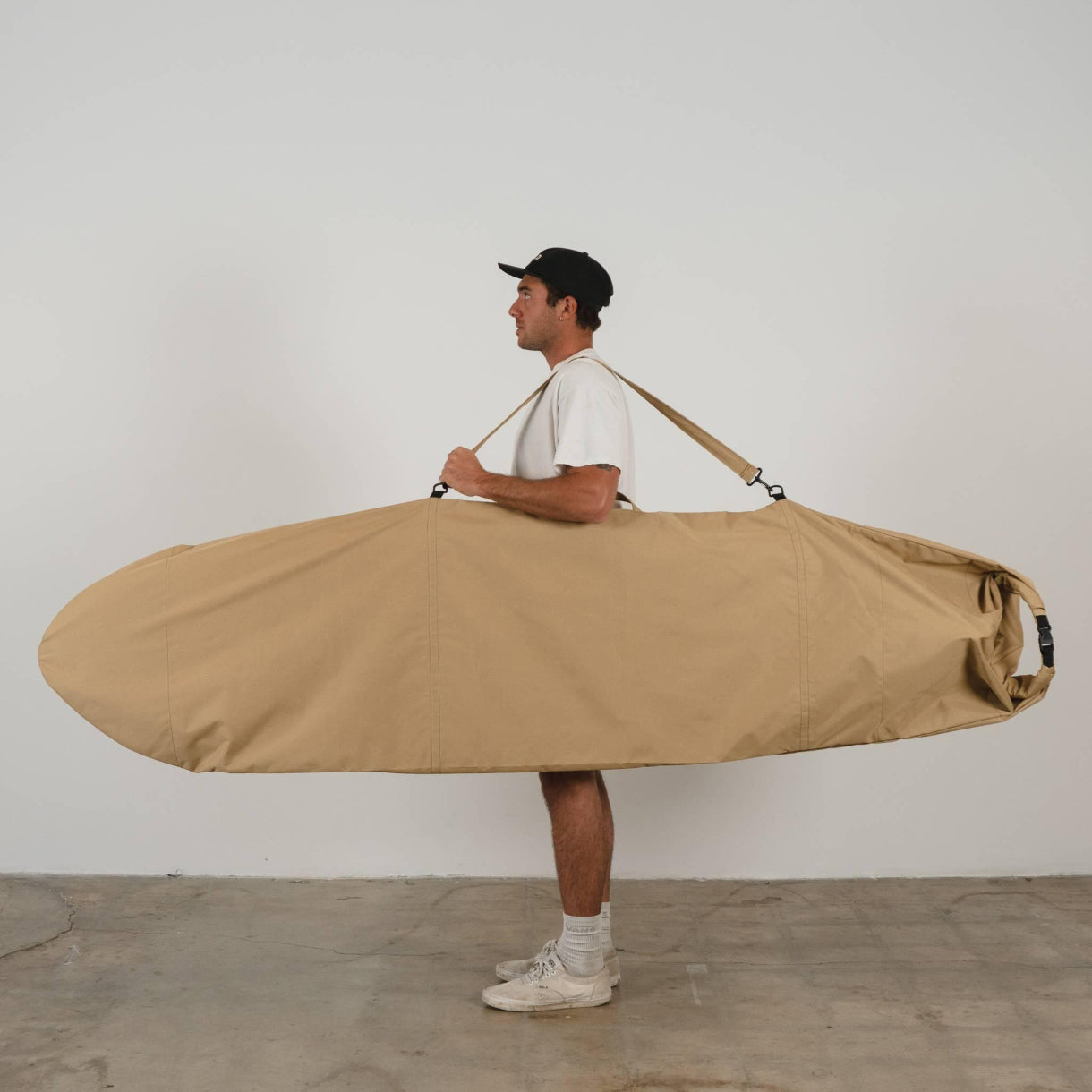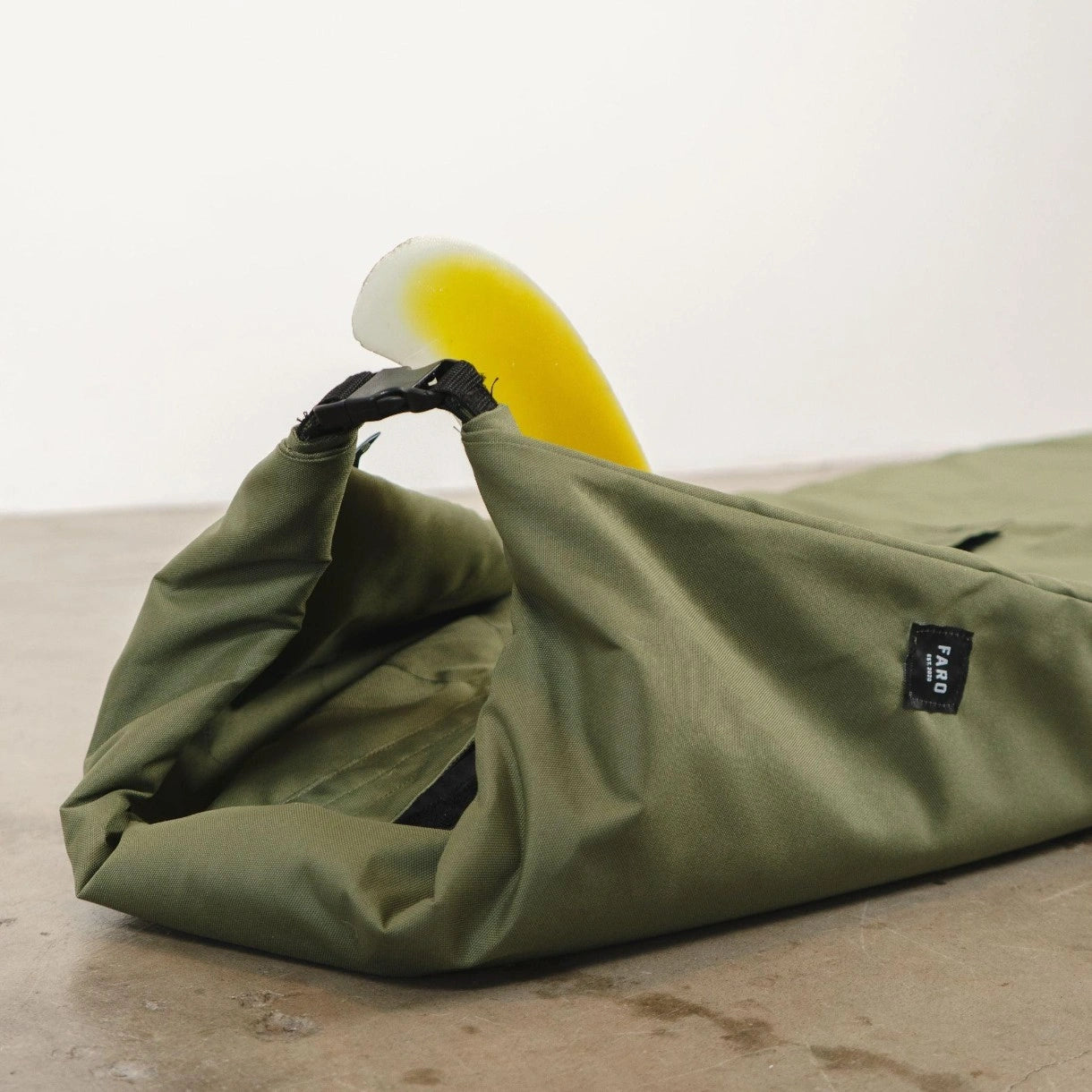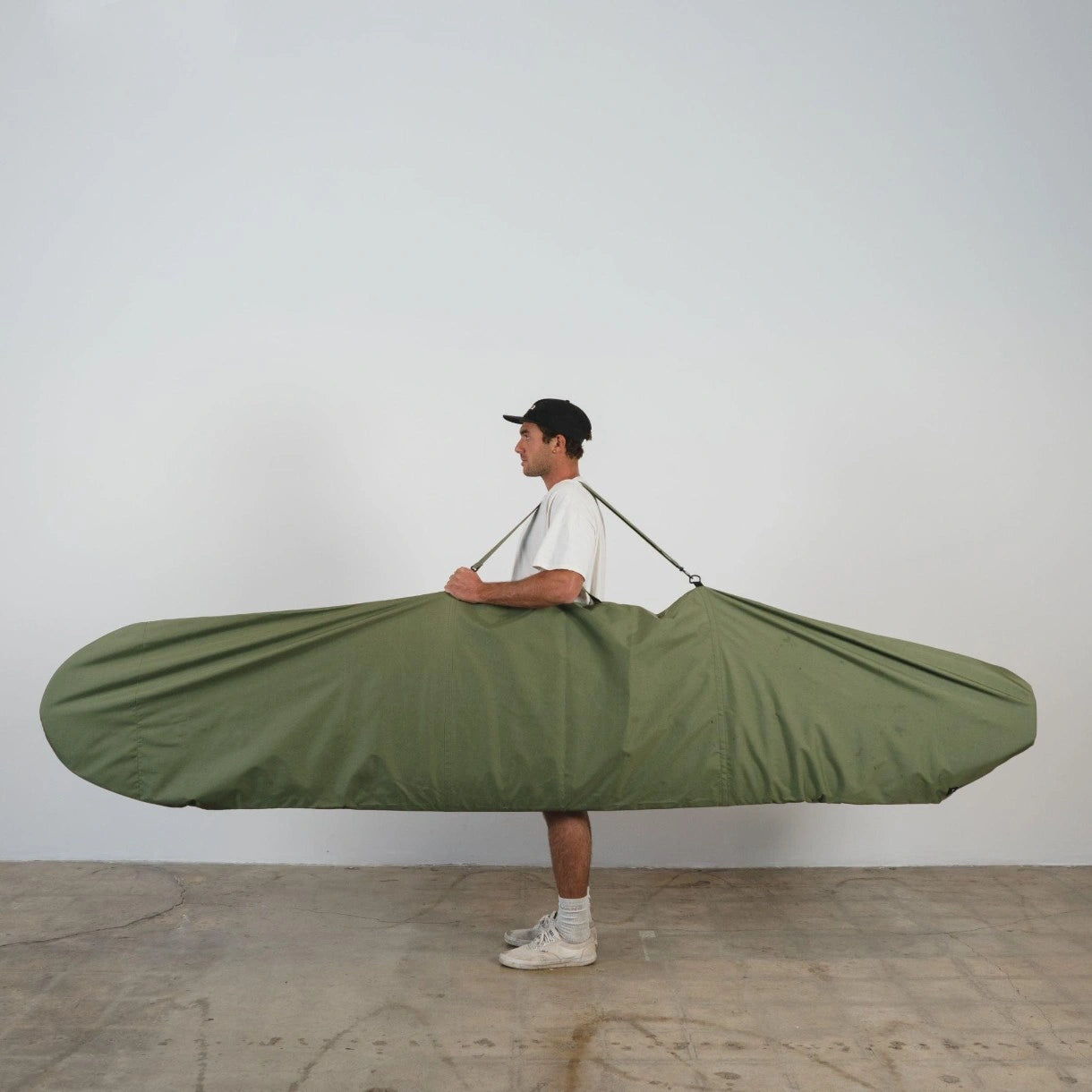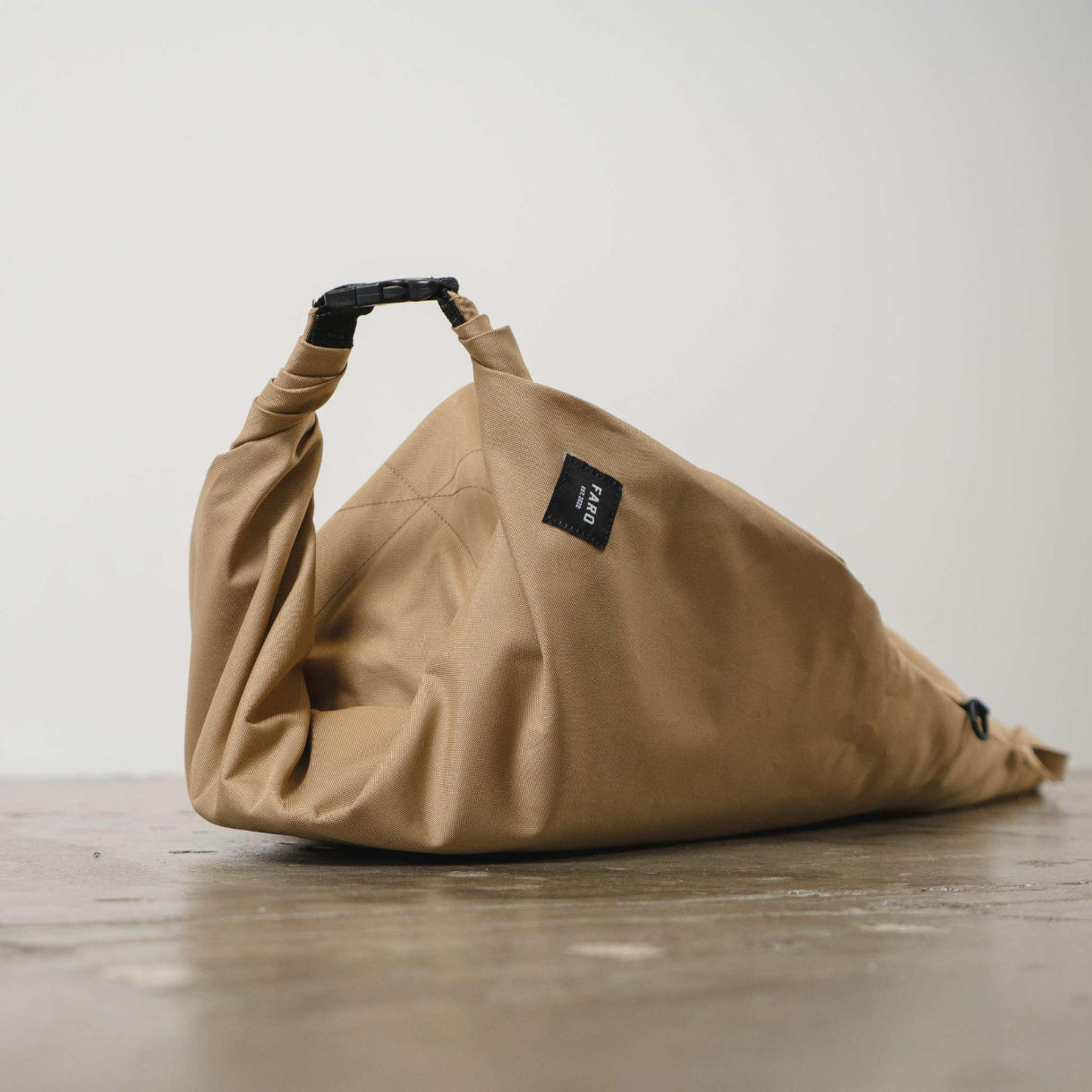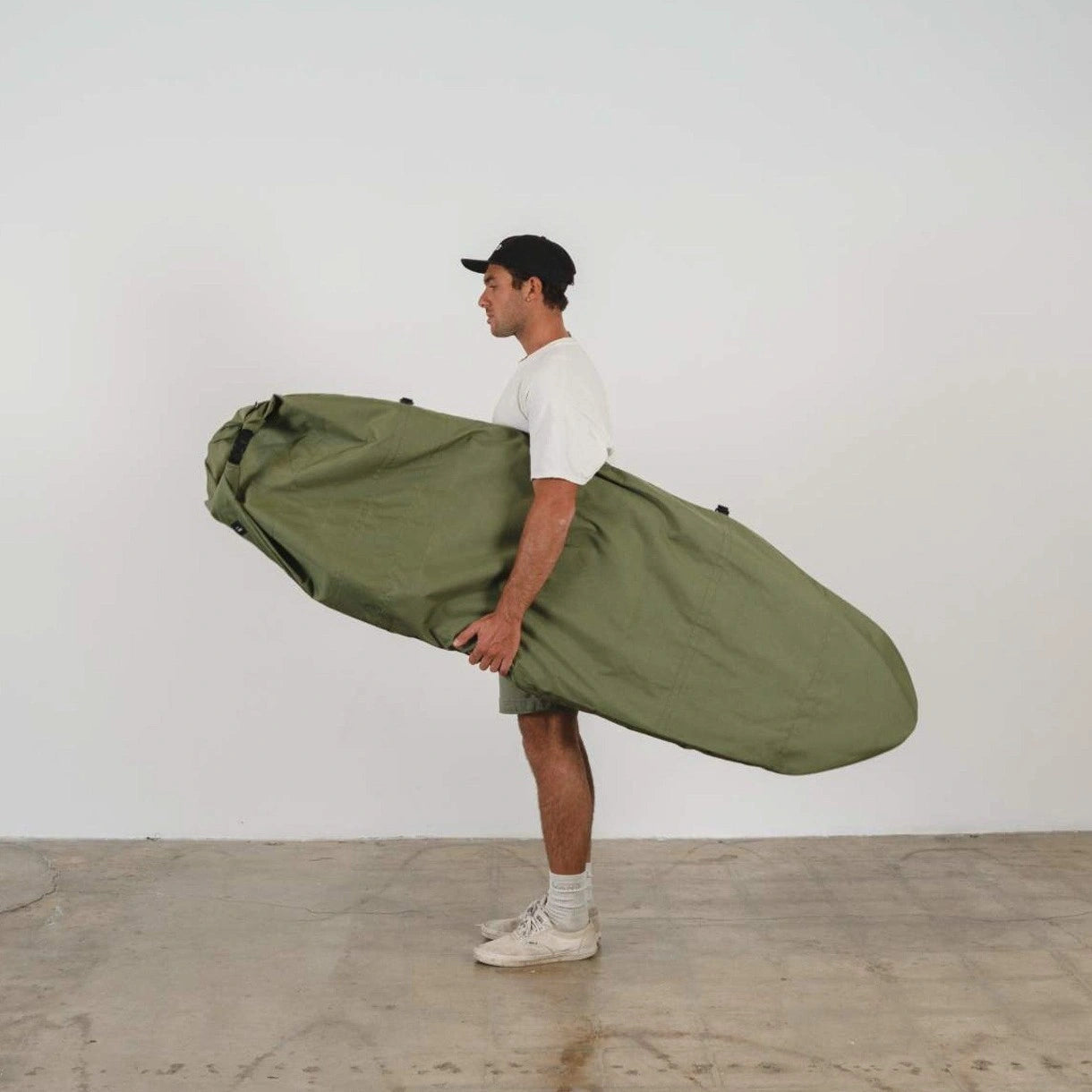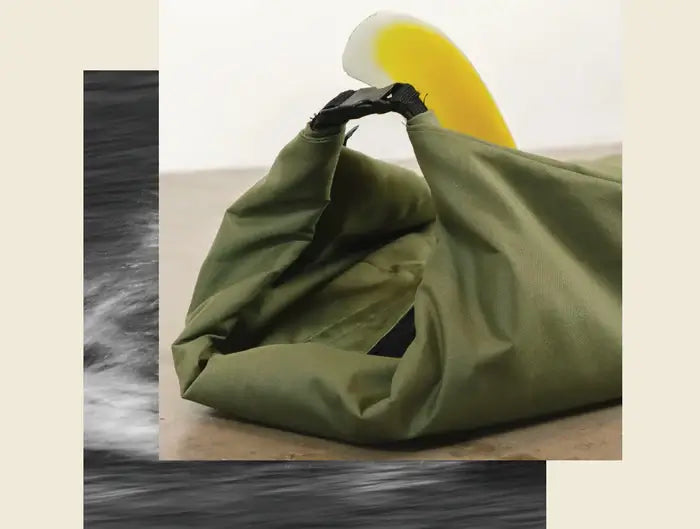 own less & do more
adjustable feature
adjust this board bag to multiple surfboard sizes. So, now you can use one bag for all of your boards!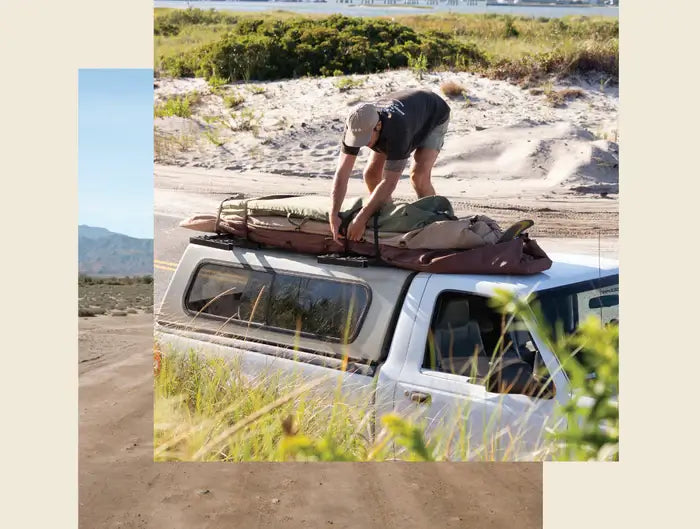 stop the roast
protect and prolong
Faro bags protect your surfboards from sun damage, melted wax, scratches, and minor dings. Helping keep your surfboards looking fresh while on the road.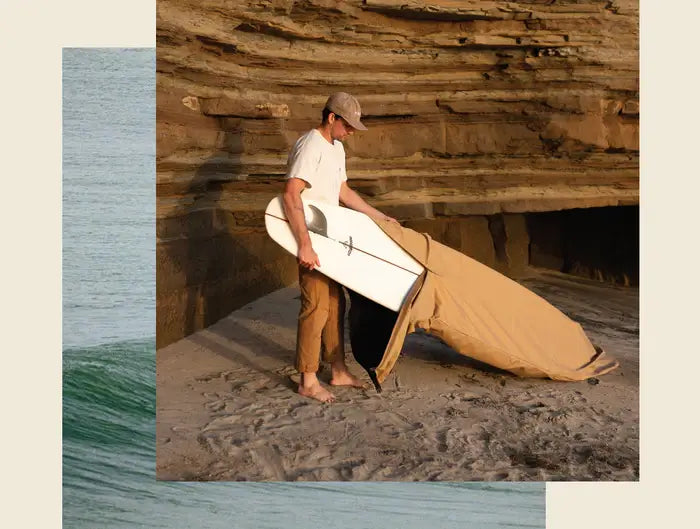 so easy you will actually use it
easy on-off glide
a connivence that you wont find with normal board socks. You will actually use this bag on day-to-day surfs.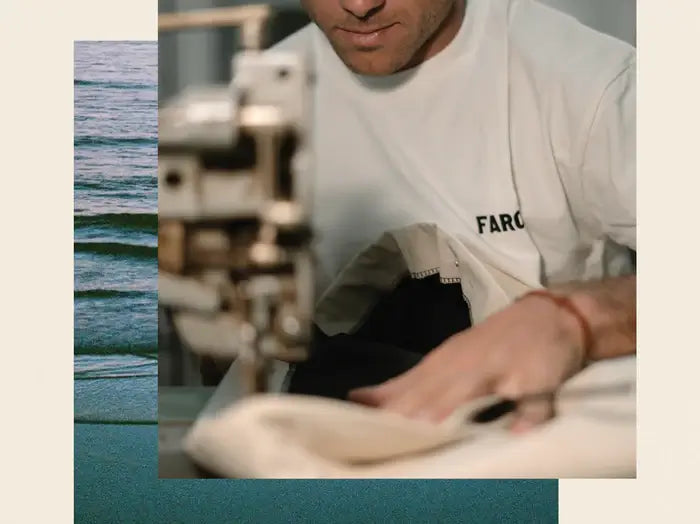 Risk-Free Purchase
Craftsmanship Gurantee
we stand behind our gear 100%. That means any product not meeting your standards or ours will be repaired, replaced, or refunded. LEARN MORE HERE!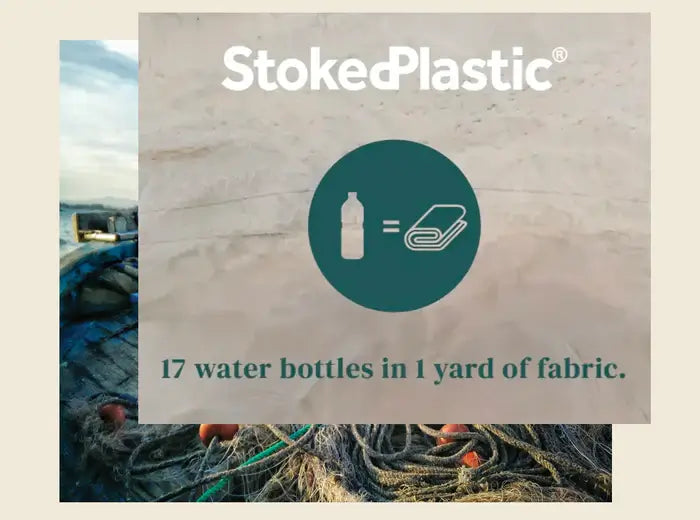 100% post consumer waste
45+ plastic bottles
Behind The Seams:
Detailed video below of our board bags...
Shop Frequently bought together and save 15%

Longboard bag.
What a great bag. Board slides in and out without binding.
The unique closure on the back is perfect. Well done. Thank you!!
Awesome bag
Super easy to slide on/off, functional, durable, and looks great! Jack even hand-delivered the package since I'm local and couldn't pick it up. Great customer service!
Love the way it rolls up!
So simple and smart to let the bag adjust to any length, keeping the board snug and letting you use it for multiple surfboards! Thoughtful design, and functional application.
Awesome Bag with Quality Craftsmanship and Attention to Detail
I bought two of these canvas bags. I'm confident these bags will add some protection to my boards and also look sharp doing it. I also like the velcro fin opening in the bag so that I can transport it and not have to remove the fins. Happy they can also be outfitted with the strap as my 9'8" longboard gets heavy walking from truck to beach. All around great company! Awesome packaging and quick shipping speed from CA to ME.
Great board bag!
Love this bag. Lining, adjustability and the canvas are all great! I feel like it doesn't need to be as wide? 23 1/2 " wide log is a little loose. Not a biggie but I don't think there are many logs wider than that. I'm very satisfied with this bag.