Seal Brown Canvas Surfboard Bag
Sale price

$110.00 USD
Regular price
(/)
Protect your boards from the sun, dings, and scratches:
A board bag Inspired by the simplicity of the past, when things were built to last. Handmade from recycled materials, each adjustable board cover protects your unique surfboards and your car on day-to-day adventures.
Adjustable: Roll bottom closure fits to your exact board size

Easy To Use: Large opening makes getting your board in & out easier

Single Fin Slit: 10ft & 11ft bags come with a slit for large single fins

- 6 & 7ft bags are 23 inches wide.

- 8 & 9ft bags are 24.5 inches wide.

- 10 & 11ft bags are 26 inches wide

Rugged Hardware : non corrosive D-ring connections and mill-spec buckles.

Shoulder Strap: SOLD Separately
* We recommend choosing a size bag that is equal to or larger than your surfboard length and width.

6ft bags are made to fit 6ft boards, 7ft bags are made to fit 7ft boards, etc, etc. 

Extra length is built into the bags to accommodate closing the bag and using it with the fins left on.

Width:

6 & 7ft bags are 23 inches wide.

8 & 9ft bags are 24.5 inches wide.

10 & 11ft bags are 26 inches wide

More Questions?

Contact us if you have any questions, or have a unique sized board! We are happy to help you match a bag to your favorite board.
45 Plastic bottles were recycled to make this bag!

StokedPlastic- Thanks to our partner, Stoked Plastic, each bag is made from from 100% post consumer waste. 
Indonesia- Plastic waste is pulled out of the oceans surrounding indo 
Long Lasting- "Built To Last" using rugged 600D canvas similar to Cordura 
Learn More - Our Materials
Choose options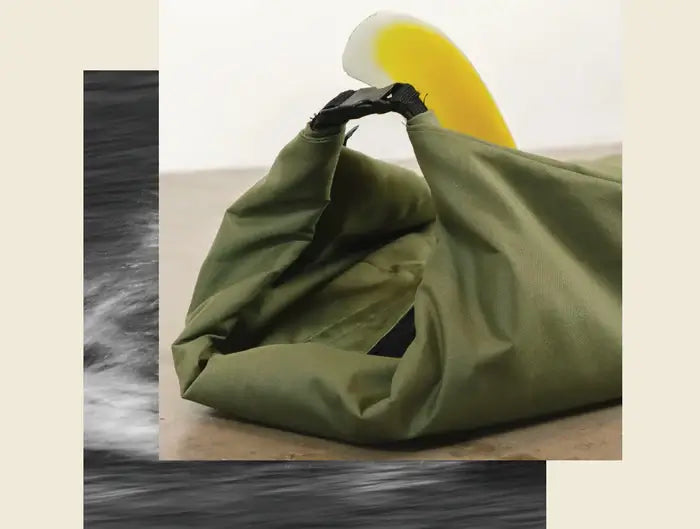 own less & do more
adjustable feature
adjust this board bag to multiple surfboard sizes. So, now you can use one bag for all of your boards!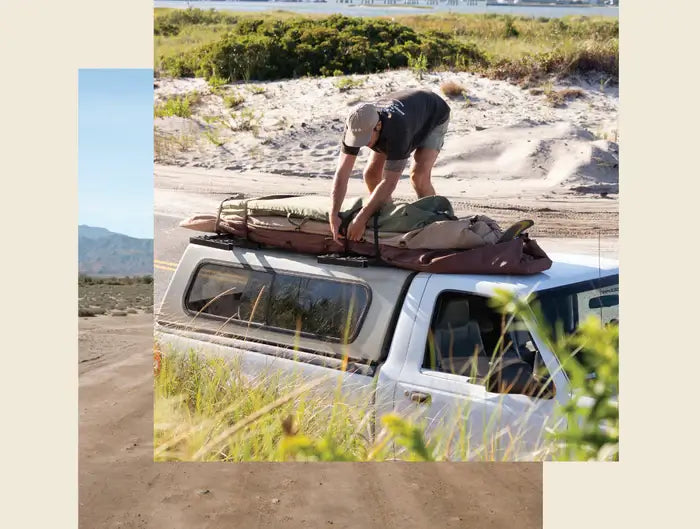 stop the roast
protect and prolong
Faro bags protect your surfboards from sun damage, melted wax, scratches, and minor dings. Helping keep your surfboards looking fresh while on the road.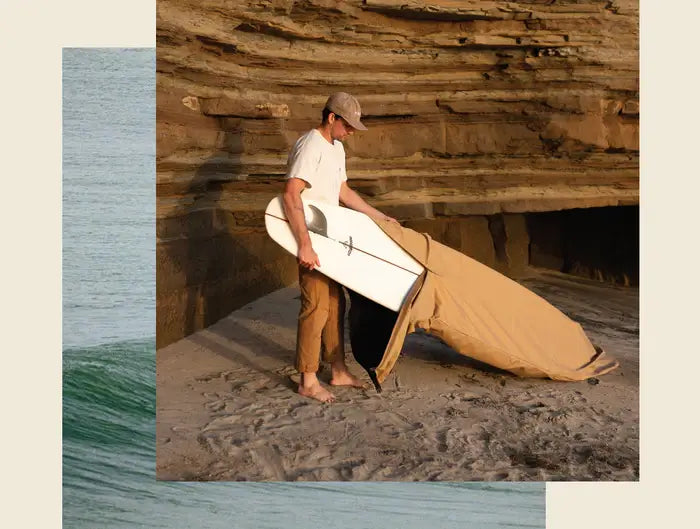 so easy you will actually use it
easy on-off glide
a connivence that you wont find with normal board socks. You will actually use this bag on day-to-day surfs.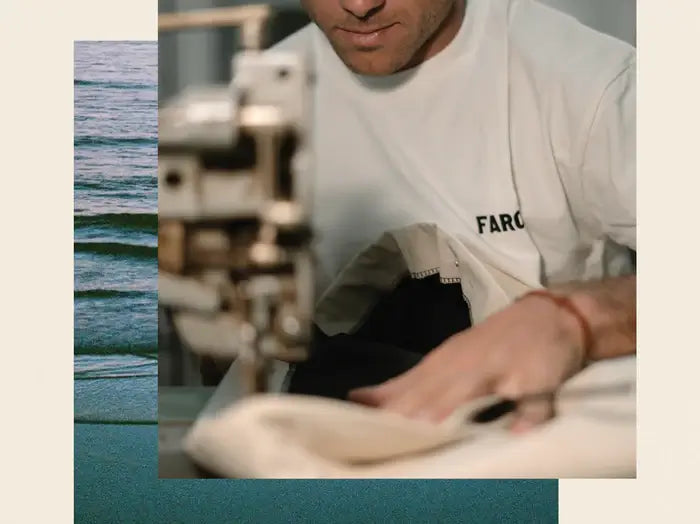 Risk-Free Purchase
Craftsmanship Gurantee
we stand behind our gear 100%. That means any product not meeting your standards or ours will be repaired, replaced, or refunded. LEARN MORE HERE!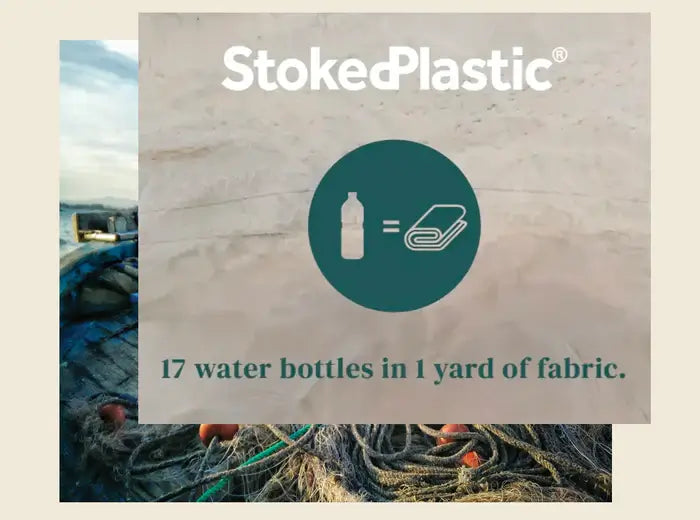 100% post consumer waste
45+ plastic bottles
Behind The Seams:
Detailed video below of our board bags...
Shop Frequently bought together and save 15%

Worthy Product with Incredible Customer Service
I have to store my boar inside my house. This cover keeps my house clean of sand and excess water. The cover is a great neutral color so it makes my surf equipment blend in with my furniture. I bought an '8 cover for my '8 soft top and it was too narrow to fit my board. I emailed customer service and they immediately got back to me about sending it back and adjusting the measurements to fit my board. I sent the cover back and within a couple days got the adjusted cover and it fits perfectly! Very impressed with the willingness and urgency to get me a cover perfect for my board!
Great Customer Service - Great Product
Excellent product and great service.
Great Craftsmanship
The Seal Brown Canvas Bag is ideal for anyone looking for a classic, durable and stylish bag. I got mine in the 10' length for my log and it was a perfect fit. Plenty of room and the rolling buckle is a cool feature with my fin. There is something prideful about equipping your beloved board in a bag of equal worthiness. 10/10
Nice🤙
As another person stated, we just can't wait for the padded ones! This bag is as described, super functional design, and the vibe from the owner is so friendly. Many thanks!